Dr Noni Lewis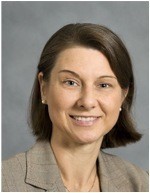 Dr Noni Lewis
BSc (Med), MBBS, MPH, FRANZCO
Dr Noni Lewis is a laser cataract, corneal and refractive surgeon who graduated with honours in Medicine and Surgery from the University of New South Wales (UNSW) and completed general ophthalmology training at The Prince of Wales Hospital and Outback Eye Service. Two further years subspecialty training was completed in Corneal surgery, External Disease and Cataract and Refractive surgery at the world renowned Moorfields Eye Hospital London. On her return Dr Lewis continued to provide services to rural and regional centres of NSW and was appointed to the Royal North Shore Hospital and Sydney Eye Hospital. Dr Lewis has been actively involved with the NSW State Branch Committee of RANZCO, Statewide Ophthalmology Services/Agency for Clinical Innovation Cornea working group, and advised the ophthalmology clinical indicators committee of the Australian Council on Healthcare Standards (ACHS). Dr Lewis is Term Supervisor for Advanced Trainees in Ophthalmology at Royal North Shore Hospital, teaching and supervising cataract and corneal surgery to training ophthalmologists and medical students. She regularly gives clinical presentations for Optometrists and General Practitioners.
Dr Lewis is a reviewer for the American Academy of Ophthalmology journal Ophthalmology and for Masters of Ophthalmology students from the University of Sydney.
Dr Lewis holds a Masters in Public Health from UNSW and is currently undertaking a Masters of Health Law at The University of Sydney.
Her interests include laser cataract and refractive surgery, corneal collagen crosslinking for progressive keratoconus and corneal ectasia, ocular surface squamous neoplasia and corneal transplantation.