Antioxidants for Macular Degeneration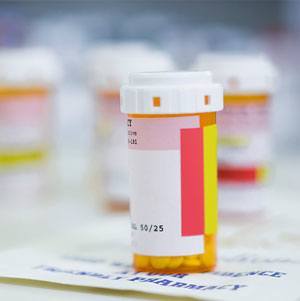 Summary
AREDS report No. 8. Age-Related Eye Disease Study Research Group. A Randomized, Placebo-Controlled, Clinical Trial of High-Dose Supplementation With Vitamins C and E, Beta Carotene, and Zinc for Age-Related Macular Degeneration and Vision Loss. Arch Ophthalmol. 2001; 119: 1417-1436.
Conclusion:
"Persons older than 55 years should have dilated eye examinations to determine their risk of developing advanced AMD. Those with extensive intermediate size drusen, at least 1 large druse, noncentral geographic atrophy in 1 or both eyes, or advanced AMD or vision loss due to AMD in 1 eye, and without contraindications such as smoking, should consider taking a supplement of antioxidants plus zinc such as that used in this study".
Design:
"Participants were randomly assigned to receive daily oral tablets containing: (1) antioxidants (vitamin C, 500mg; vitamin E, 400 IU; and beta carotene, 15 mg): (2) zinc, 80mg, as zinc oxide and copper, 2mg, as cupric oxide: (3) antioxidants plus zinc: or (4) placebo."
"No statistically significant serious adverse effect was associated with any of the formulations."
"Potential Adverse Effects: vitamin C (kidney stones), vitamin E (fatigue, muscle weakness, decreased thyroid gland function, increased haemorrhagic stroke risk), beta carotene (yellow skin), zinc (anaemia, decreased high-density lipoprotein cholesterol, upset stomach)."
This study lead to the development of a product called "EYEVITE" which has combined these vitamins into 1 single capsule.